Filipino products that are being sold here in the Sultanate are so limited. Some of us really crave for it but the problem is, aside from it's no longer available on the shelves from major supermarkets the Filipino Stores are not so accessible. Not to mention that the public utility vehicles fees in the city are really so expensive.
Worry no more because Happy Day Shopping has recently launched a very special service that is to bring their goods at your doorstep.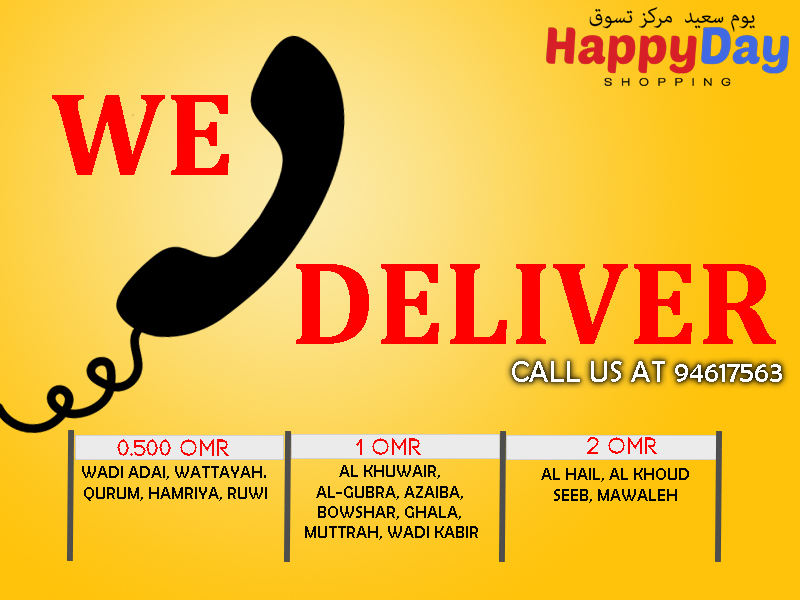 Happy Day Shopping opened on April 2015. It is the biggest grocery store in Muscat dedicated to the Filipino target market. Some of the items they have are chips, canned items, juices, powdered drinks and cosmetics items. Their motto is to bring Philippines closer to our kababayans here in Muscat.
The step on how to acquire this service Is very easy. You may simply call them or send a Whatsapp message at 94617563. They can also entertain your orders or inquiries through their Facebook messenger. Area coverage and affordable delivery price fees are listed above.
Check out the product and price list below:
Grocery Products
Cosmetic Products
So, sounds great right? They are really "Bringing Philippines closer to you!"
For more info check out this FB Page: https://www.facebook.com/happydayoman/




Comments
comments